1921 Tequila
---
NOM: 1079
Distillery: Destileria Morales, S.A. de C.V.
Region: Los Altos (Highlands)
---
1921 tequila is named after… what the hell is it named after?! I looked all over the internet and asked a few tequila insiders. Here's what I found: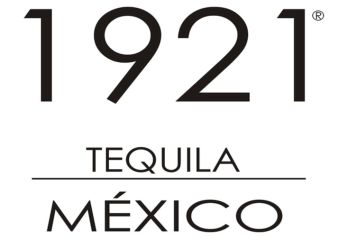 1. The owners of the tequila originally bought an old hacienda. While making renovations they stumbled upon old tequila bottles. Fascinated with the liquor, they attempted to reproduce and market the tequila. The bottles, they believed, where from 1921.
2. 1921 alludes to the Mexican Revolution era. Under this version the bottle would pay tribute to Mexican revolutionaries.
As you can see there's little consensus on 1921's origin. But we do know this: 1921 tequila is a premium brand, one that competes and trumps other expensive brands in the market.
1921's is visually attractive, sporting a hand-crafted exterior and an unusual wax seal. Fortunately for tequila aficionados, the content of the bottle Is on par with its appearance.
Note: originally produced by the Agabe Tequilana distillery, 1921 has since relocated production to the Morales distillery. No quality was lost in the process.
Ready? Off we go.


1921 Blanco
Type: 100% blue agave.
Aging: no aging.
Price range: $ 35-45 (750 ml)
This 80 proof blanco tequila starts off strong, then softly settles in. Some will like it, some won't (that's life). The liquor follows up with vibrant herbal notes, cinnamon, and a slight citrus hint.
The finish was unusual to say the least. I'll say this: it's good. What kills me is the fact I haven't figured out what makes it so unique.
A must buy.


1921 Reposado
Type: 100% blue agave.
Aging: 6 months in American oak barrels.
Price range: $ 35-45 (750 ml)
The first thing that came to mind when I tried this tequila out was charred wood. It permeates the entire liquor, giving it character and a very recognizable edge. It doesn't overpower; quite the contrary, it'll keep you longing for more.
This reposado also drinks nicely, which speaks of a good aging process. A smooth tequila that should become a personal favorite.


1921 Anejo
Type: 100% blue agave.
Aging: 12 months in American oak barrels.
Price range: $ 45-55 (750 ml)
1921 is the least exciting tequila in the 1921 line up. It's a solid, well-crafted tequila with hints of oak, vanilla, and spice.
Beyond that, however, nothing too exciting or different about it. A safe bet worth its price, but it won't become my favorite anejo anytime soon.
1921 Reserva Especial
Type: 100% blue agave.
Aging: almost 9 months in white oak barrels.
Price range: $ 50-60 (750 ml)
1921 Reserva Especial is produced by the original distillery, Agabe Tequilana. I haven't been fortunate enough to try it yet, so I'll hold off any opinion about it.
Praises to this tequila include its unique aroma, the richness of its flavor (hints of caramel and vanilla), and that it's a must buy for its price range.
Summing things up...
1921 tequila has many elements going for it: its name (wherever it comes from), its elegant hand-crafted bottle, the wax seal, and, above all, the great tequila within. I have no trouble claiming 1921 tequila is among the best brands in the market.
If you're thinking of getting some1921, why not go for some 1921 Tequila Cream? 30 proof, sweet flavor… the perfect after dinner liqueur. Bailey's and Kahlua fans, you won't be disappointed.


---
Return to Tequila Brands from 1921 Tequila

Return to Tequila Knight from 1921 Tequila