Tequila Brands
All tequila brands are not made equal.
It's one thing to drink tequila , but it's quite another to know what's in it.
Both are facts tequila aficionados know and newcomers will come to understand (hopefully before a nasty hangover!).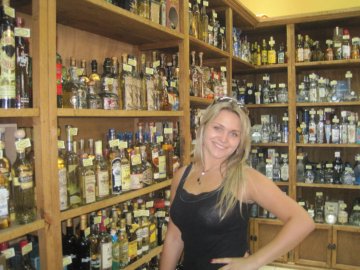 With over 150 registered tequila distilleries and 1,000+ brands in the marketplace, it's nearly impossible to track all tequilas down. Many enter and exit the marketplace before becoming well-known (especially during agave shortages). Others are only sold in specific areas, making them even harder to track.
However, all top tequila brands deserves recognition. Our love for tequila expects no less!
On to the list then...
Before that, though, be sure to check back often. This page will be constantly updated and improved.
Brands
---
1800 Tequila

1921 Tequila

Cazadores

Don Julio

El Jimador

Gran Centenario

Herradura

Hornitos

Jose Cuervo

Jose Cuervo (top shelf brands)

Montezuma

Patron

Sauza

Tres Generaciones
---
Did I miss your favorite tequila brand?
Here's your chance to brag about the tequilas you know and love!

Despite my best efforts, I realize I alone cannot cover all tequila brands worth talking about. That's why I'm asking for your help.
Go to Tequila Knight from Tequila Brands