Don Julio Tequila
---
NOM: 1449
Distillery: Tequila Don Julio, S.A. de C.V.
Region: Los Altos (Highlands)
---
Tequila brands are primarily made to be sold. No surprises there, right?
However, Don Julio tequila is a different type of brand. Every once in a while a product enters the market and becomes a reference for its industry. Don Julio is such a brand.
The company was founded in 1942 by Don Julio Gonzalez Estrada at the young age of 17. It wasn't until 1987, commemorating Don Julio's 60th birthday, that Tequila Don Julio entered the market. And with it, a new category: premium tequilas.
The Gonzalez family has since sold its company to Diageo and Grupo Cuervo, but the brand and its reputation live on.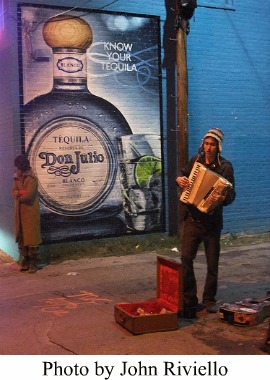 Don Julio Blanco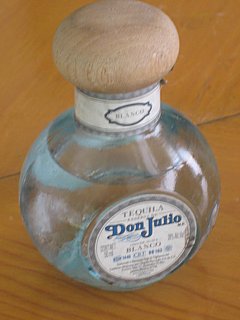 Type: 100% blue agave
Aging: none.
Price range: $ 30-40 (750ml)
There's some citrus and pepper, and it was a floral aroma to it (very subtle). The agave is there, but it doesn't overpower or leave you wanting for more. All in all, one balanced tequila that delivers on its promise.
This is also one of the most consistent tequilas around (meaning you'll find it practically everywhere). A great reference and an excellent drinking choice for aficionados, so don't be afraid to "invest" in this blanco!
Don Julio Reposado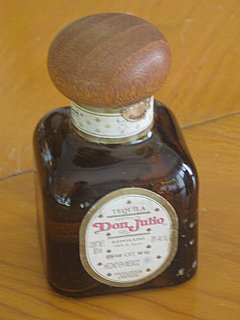 Type: 100% blue agave
Aging: 18 months in oak bourbon barrels.
Price range: $40-50 (750ml)
Don Julio Reposado was the last member of the family to hit the market. It's also the "go-to" reposado for both taste and new brand positioning.
With a smooth, smoky vanilla flavor and a 40% alcohol content, this reposado is a true top-shelf tequila,
Don't miss out!
Don Julio Anejo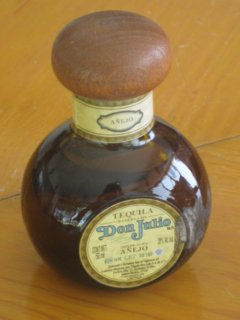 Type: 100% blue agave
Aging: over 18 months in oak barrels.
Price range: $ 40-50 (750ml)
This was the first Don Julio tequila sold in the marketplace. Mesa Grill's Guide to Tequila explains that "without extended aging, this product maintains a great agave character, and the introduction of the wood influence is not overpowering".
I couldn't agree more. This añejo is an example on how to refine an agave spirit through aging.
A masterpiece, as well as a fantastic sipping tequila.
Summing things up...
There you have it, Don Julio tequila at its best. It's a solid brand, a trend-setter, a reference for new tequila brands, and a must-have for tequila aficionados.
Now go try it!
---
Return to Tequila Brands from Don Julio Tequila

Return to Tequila Knight