Ways of Drinking Tequila
Drinking tequila is rapidly becoming a worldwide phenomenon. Most people have discovered it through margaritas or with shooters, but tequila holds its own as a sipping liquor.
I'd place excellent tequila alongside cognacs and other fine spirits, but I'd also consider tequila fair game for party shooters (easy on the booze!).
Tequila can go from classy to cool in a heartbeat… it all depends on how (and where) you drink it.
Of course, what tequila brands you choose to drink is also important (perhaps more so). Still, you can't go wrong trying out the following ways of enjoying good ol' tequila.
So how should one go about drinking tequila?
Tequila shooter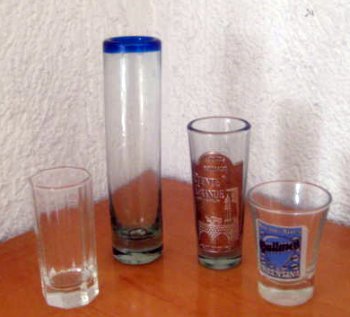 Tequila and parties mean the same to you? Then you're definitely a shooter. Shooters (also known as "slammers") enjoy their tequila alongside lemon and salt. It's the least "sophisticated" method to try tequila but it gets the job done.
>p>The lemon and salt are there to remove the unpleasant aftertaste you will surely have from downing the liquor.
Shooters are always done for fun, never for taste.
Tequila chaser
The "true" Mexican way of enjoying tequila is with a Chaser. Down in Mexico we prefer sangrita, which translates to "little blood". How's that for cool drinking?!
Sangritas can be made with various ingredients, but the most common include orange juice, lime, tomato juice, onions, salt, and chili powder. Other recipes also use pomegranate juice and hot sauce.
Sip the tequila and then sip the sangrita. Easy enough, right?
Sipping tequila
If you respect your tequila above all else, then you're a sipper.
Sippers believe all good tequila should be enjoyed slowly and meticulously. To them, shooting tequila is like having a friend explain a movie: you'll know what the movie's about, but you won't appreciate it as strongly as you could.
Sounds like something you'd like to try? Follow these steps and you'll start sipping like the pros:
1. Pour quality tequila into a snifter (2-3 ounces).
2. Stir the drink and bring it close to your nose. Sense its aroma.
3. Let the tequila hit the tip of your tongue.
4. Take a larger sip and spread it through your taste buds. Feel the warmth?
5. Look for the agave flavor (easier with blancos, tougher to find in añejos).
6. Taste carefully for other variations. Is the tequila subtle or harsh? How would you describe the aftertaste (soft, peppery…)?
Then go on and enjoy your drink. Never keep good tequila waiting!
Mixing tequila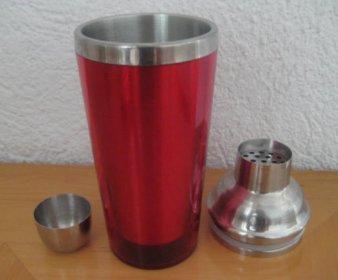 Tequila's good, but you're looking for new flavors? Then you're a mixer, and mixing's closely related to margaritas.
Mixed drinks are perhaps the smoothest introduction to the world of tequila. It's "tequila on training wheels" for newcomers, but many experienced aficionados also enjoy them.
Perhaps the best margaritas you'll have will be home-made. Nothing beats mixing up a great-tasting cocktail with friends and gals (talk about social proof!)
Make sure to check out Tequila Knight's margarita section.
Final thoughts
You can shoot, chase, sip, and mix tequila. Now go out and practice!



---
Return to Tequila Brands from Drinking Tequila

Return to Tequila Knight from Drinking Tequila