Patron Tequila
---
NOM: 1492
Distillery: CDC, S.A de C.V.
Region: Los Altos (Highlands)
---
Patron tequila is often misspelled as "Patrone tequila" or "Petron tequila". Shame on you people, it's called Patron!
Tequila Patron is perhaps the best marketed product in tequila history.
The Patron Spirits Company was founded in 1989 by John Paul DeJoria and Martin Crowley. Since then, Patron has become every distillery's success model.
Those who start with Jose Cuervo often shift towards Patron (a most natural transition if you ask me). Both are well known, have large marketing budgets, and appeal to younger audiences.
But your tequila experience cannot be limited to Jose Cuervo and Patron. You'd definitely be missing out.
Let me make things clear though: Patron is NOT bad. It's just not the best you can get for that price.
On to the brand then…
Patron Silver
Type: 100% blue agave.
Aging: no aging.
Price range: $ 40-50 (750 ml)
Patron Silver isn't worth its price tag. I'd think of buying it if it was in the $20-30 price range, but $40+ is a huge no-no for me.
Yeah, I know the bottle's nice and that ribbon's quite charming , but if you're gonna pay 40+ bucks just for a bottle and a ribbon then you're on the wrong website.
Mixes well, sips OK. If you do try it, make sure it's served cold.
Patron Reposado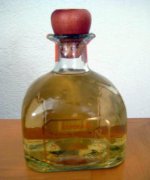 Type: 100% blue agave.
Aging: 6 months in oak barrels.
Price range: $ 40-50(750 ml)
Hot spicy taste on this one, not what you 'd expect from a top shelf reposado. It has a fruit and spice aroma and a (weak) agave presence.
Again, 40+ bucks? Really?! I'll pass; you should too.
Patron Anejo
Type: 100% blue agave.
Aging: 12 months in white oak barrels.
Price range: $ 50-60 (750 ml)
Patron Anejo tequila tastes like agave, caramel, and vanilla. It's slightly sweet and you can clearly taste the oak. Slight afterburn, but a very enjoyable drink.
The only issue is the price. If that's not an obstacle, by all means try this good anejo.
Gran Patron Platinum
Type: 100% blue agave.
Aging: none.
Price range: $ 150+ (750 ml)
This 40% alcohol tequila is presented as "the world's finest platinum tequila".
The liquor's good, definitely something I'd enjoy drinking anytime. It's smooth (too smooth perhaps, where did all the agave go?!). However, the fact that it's called "Patron" makes this an extremely overpriced tequila.
Gran Patron Burdeos
Type: 100% blue agave
Aging: 12 months in oak barrels.
Price range: $ 550+ (750 ml)
The phrase "Drinking your money away" never sounded truer.
While I've had good feedback on Patron Burdeos from friends, I must be dead honest with you: I haven't tried it and don't intend to do so.
The liquor is aged 12 months, distilled, and aged again in Burdeaux barrels. That's where the fruity flavors come from.
Summing things up...
There's more marketing than tequila in Patron.
However, I'll give you a good reason to keep Patron in mind: it's EVERYWHERE. Bars, nightclubs, retail stores, your friend's liquor cabinet… trust me, it's there.
More often than not it will be the best tequila you're offered (good tequila brands are rarely found all over the world).
Therefore, order it if other tequila brands give you 0 confidence.
All in all, Patron's a safe bet, but don't let the price fool you into thinking it's the best.
---
Return to Tequila Brands from Patron Tequila

Return to Tequila Knight from Patron Tequila