Tequila Cocktail: Long Island Iced Tea
Most of the tequila recipes available use 3 ingredients: tequila, a liqueur, and some sort of citrus or sweet drink. Sick of the old 1-2-3 combo? Same here, that's why today we're trying the Long Island Iced Tea.
What's to special about this tea? First off, the fact that it's called "Tea" and has no tea. But most importantly, the fact that it uses five different liquors at the same time. That's right… Five!
Ready to blast your senses into space? Here's what you'll need.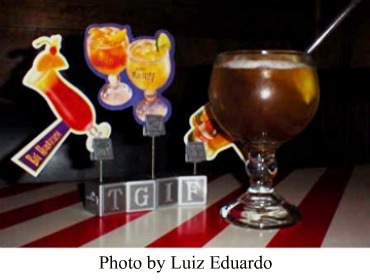 Long Island Iced Tea
Cook time: 5 minutes.
Makes: 1 serving.
Ingredients:
- 1 part blanco or reposado tequila
- 1 part Bacardi
- 1 part vodka
- 1 part gin
- ½ part Cointreau
- ½ part lime juice
- Coca Cola
- ice cubes
- lime garnish
- Collins glass
Preparation:
Serve the ice cubes in the Collins glass. Then pour the tequila, Bacardi, vodka, Cointreau, and lime juice into the glass. Stir well.
Got your Coke ready? Good, now top everything off with as much Coke as desired. This should give your drink a warm brown hue similar to tea. Finish off by adding a straw and garnish with a lime.


Summing things up...
How's that for an alcohol bomb? Surprisingly enough the tequila cocktail tastes great too! I've never seen (or made) a tequila recipe with these many liquors, so this was a no-brainer for the site.
You could even make large batches of Long Island Iced Tea foryour next gathering. An elegant and different way of impressing your guests.
You'll never see tea the same way...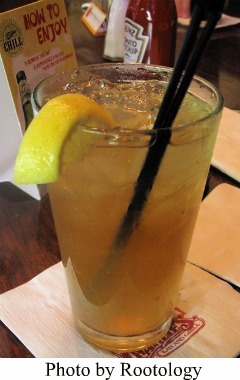 ---
Return to Tequila Drinks from Tequila Cocktail

Return to Tequila Knight from Tequila Cocktail